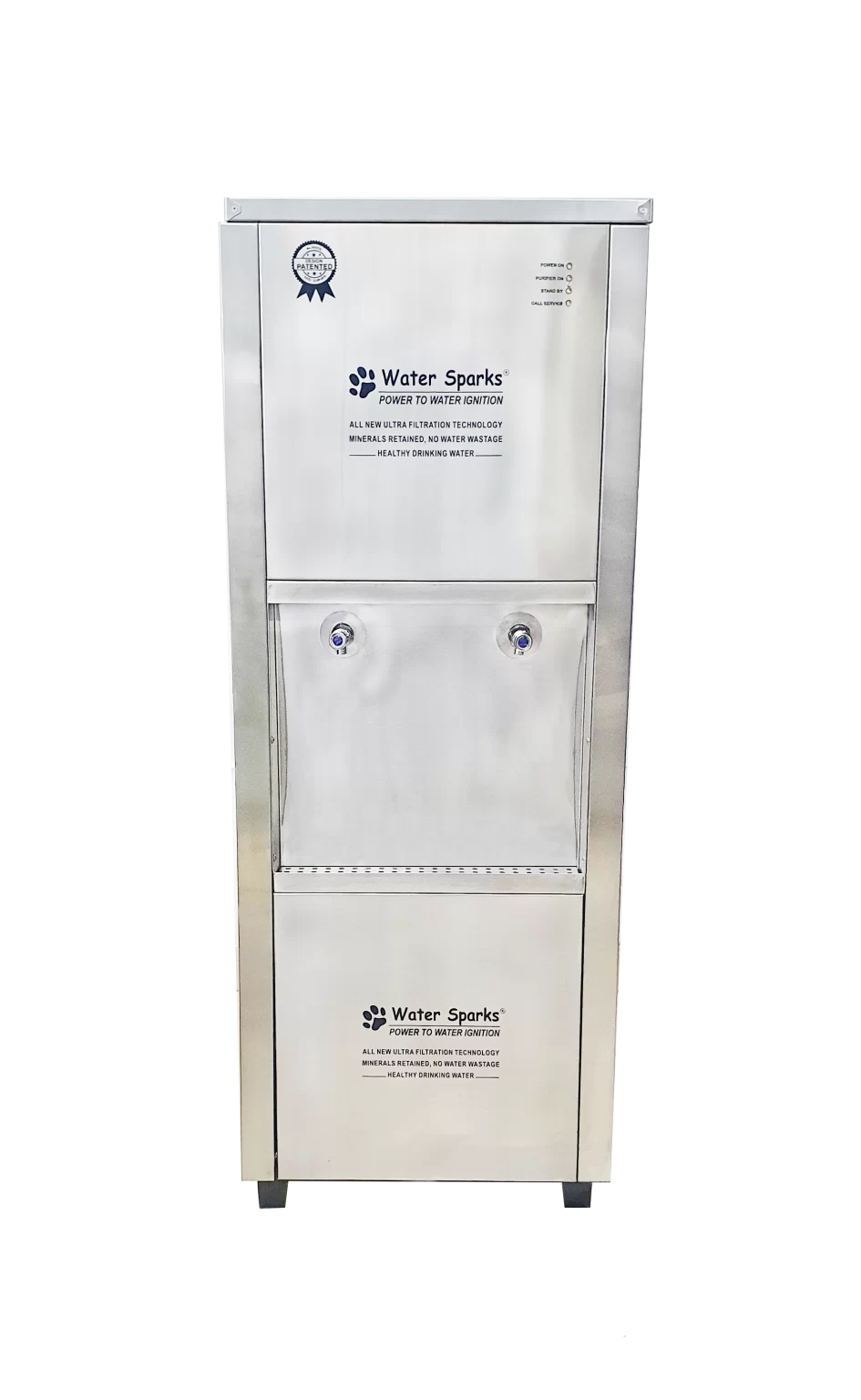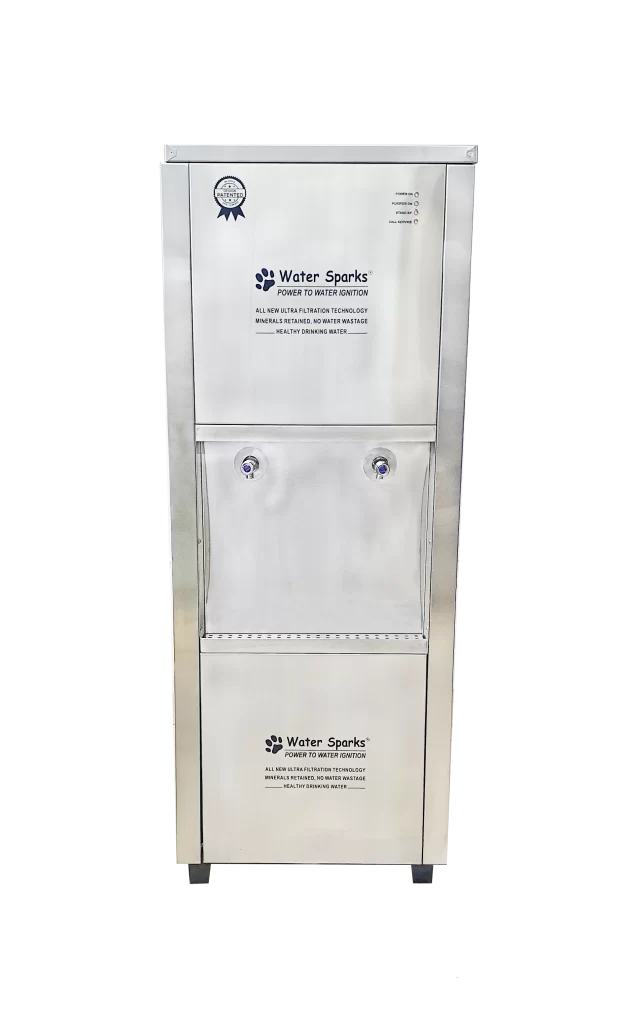 Drinking Water Dispenser System
All New Latest Hi – Class, Hi-look Inward Bent Aesthetic Design. Water Sparks® Stainless Steel Water Dispenser for DRINKING WATER SYSTEM inbuilt 100 LPH Reverse Osmosis (RO) Plant or Ultra Filtration System. Through the Water Sparks Water dispenser system, you can get Hot, Cold, and Normal drinking water. Drinking Water Dispenser suitable for any sector – Institutions (Schools, colleges, etc), Industries, Hospitals, and offices.
There is a LED Indication Lights to show the happening operation. And it contains food-grade water tubes and components. 100 % Automatic and Customizable up to 6 taps in a single unit. The taps are made up of Vandal Proof. The drinking water dispenser is made up of Stainless-Steel SS 304 Body with 2 mm thickness strong Stainless Steel (SS) Legs.
The drinking water dispenser has three temperature taps that can provide you with Hot water, Normal water, and Cold water at the same time. There is one stand that can be used to hold the containers while opening/pressing the taps or refilling the water bottles. No need to lift the water bottles when the taps are opened. Children can also fill the water bottles by placing the bottles under the taps. So that there is no water wastage will happen and no need to clean the surface regularly.


Drinking Water Dispenser system are available in two types, one is a 100 LPH RO Plant and another is a muddy water filter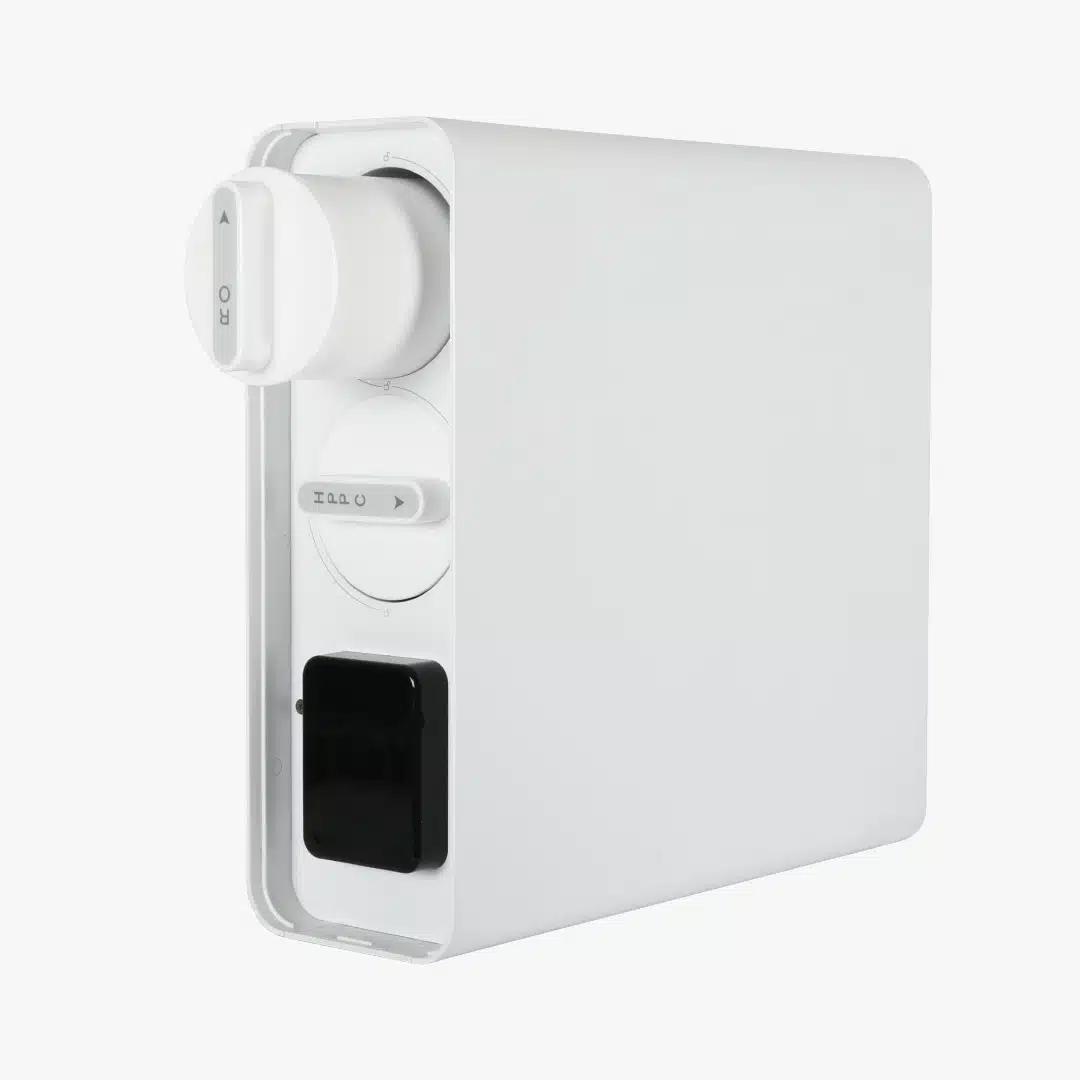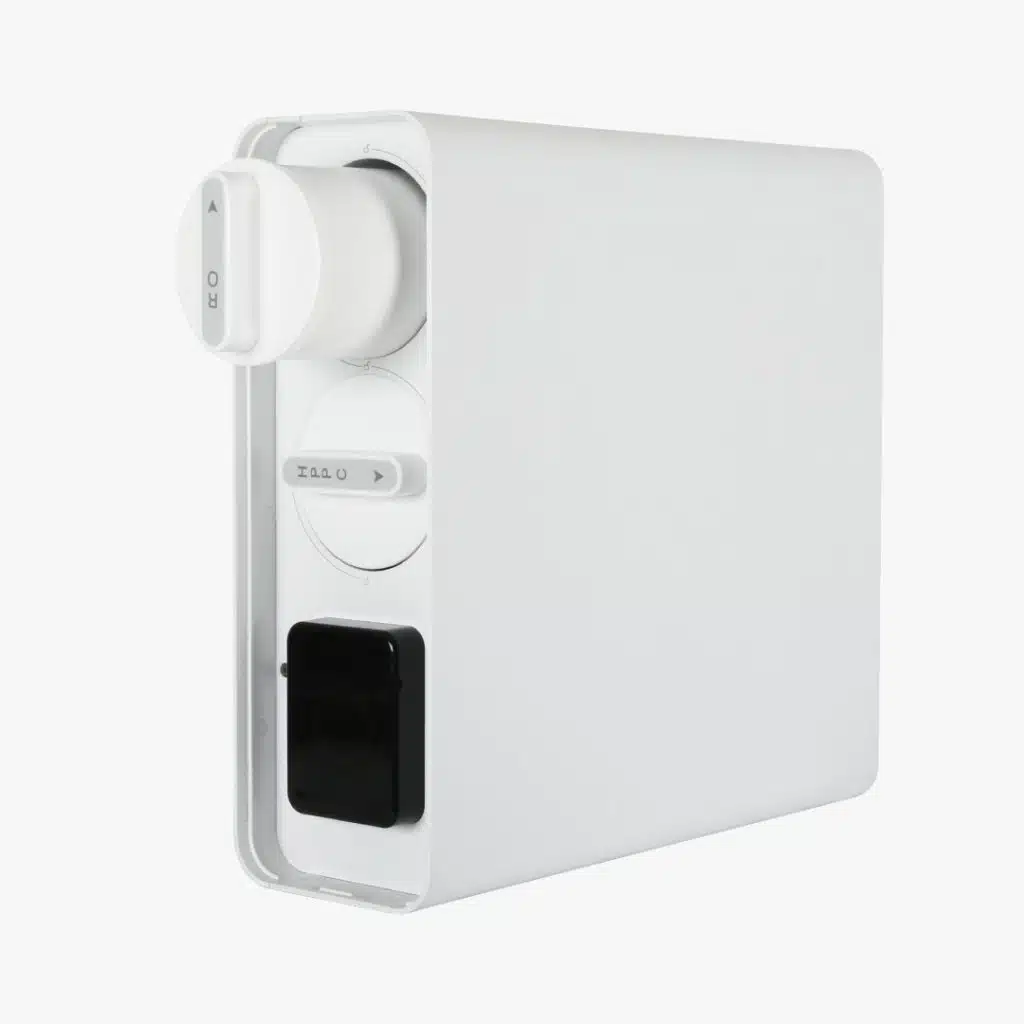 Water Dispenser inbuilt in 100 RO Plant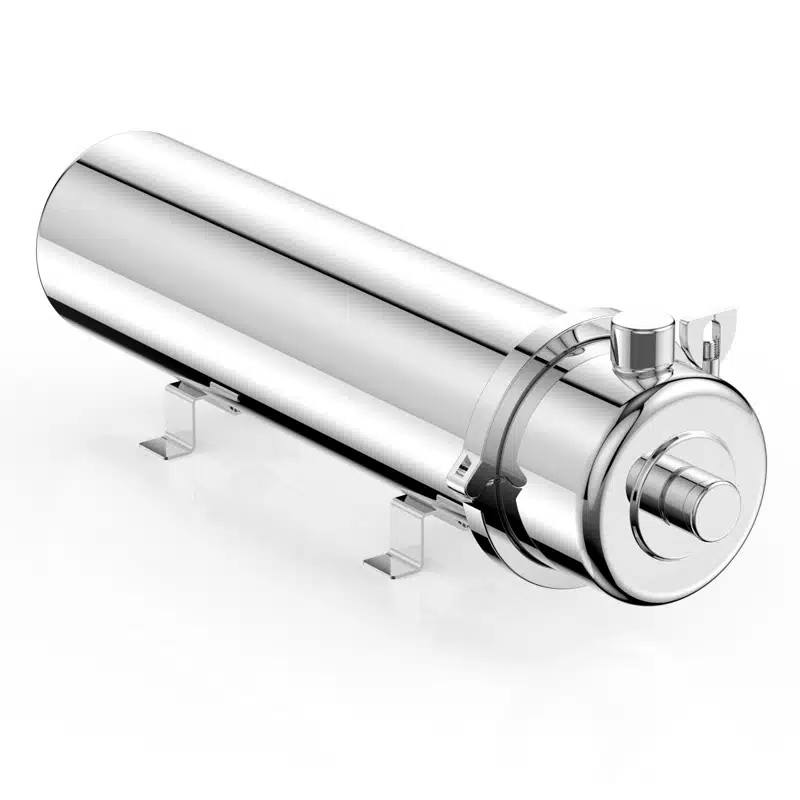 Water Dispenser inbuilt in Muddy water filter
Inbuilt 100 LPH RO Plant in Water Dispenser
Water Sparks® 100 LPH Reverse Osmosis Plant comes with the inbuilt High-Pressure Pump that delivers the water with the highest Flow rate of 100 Litres Per Hour (LPH). Also,100 LPH RO Plant comes with the Master Membrane which is 4 times multiple of ordinary Domestic RO Membranes and it has an HPCC Cartridge that has a combination of Sediment Filter & Carbon Filter. Both the RO Membrane & HPCC Cartridge will withstand the water TDS up to 2000 ppm. It has an inbuilt display to indicate the life of the RO Membrane and HPCC Filter, with the help of an LED display performance of the RO Plant can be Monitored easily. The outside panel is made up of food-grade plastic which is Waterproof, Rustproof, and Dustproof. Water Sparks® 100 LPH RO Plant is Super Compact in size with dimensions of L=41cms x B=14cms x H=41cms. So that it can be easily fixed in the backside of the Water Sparks® Stainless Steel Drinking Water Dispenser.
Inbuilt Muddy Water Filter in Water Dispenser ​
Latest ultra-filtration technology – Minerals Retained – only Bacteria and pathogens removed from the water.
All New Invention of 2019 – Housing Made of Complete Stainless Steel 304 and the PVDF Membrane is Made of Virgin Quality PVDF Fibers to long really last.
Ultrafiltration Membrane Filters up to 0.01 Microns directly on any water so its bacteria-free water and is directly potable and drinkable.
Its External Pressure PVDF Ultra-filtration Membrane with Internal Pressure – This is Out in Technology so it's easily washable.
For High Turbidity water, this is the only technology available which give crystal clear water.
No cartridge change is required so it's ONE TIME INVESTMENT FOR YOUR LIFETIME for a healthy standard of living.