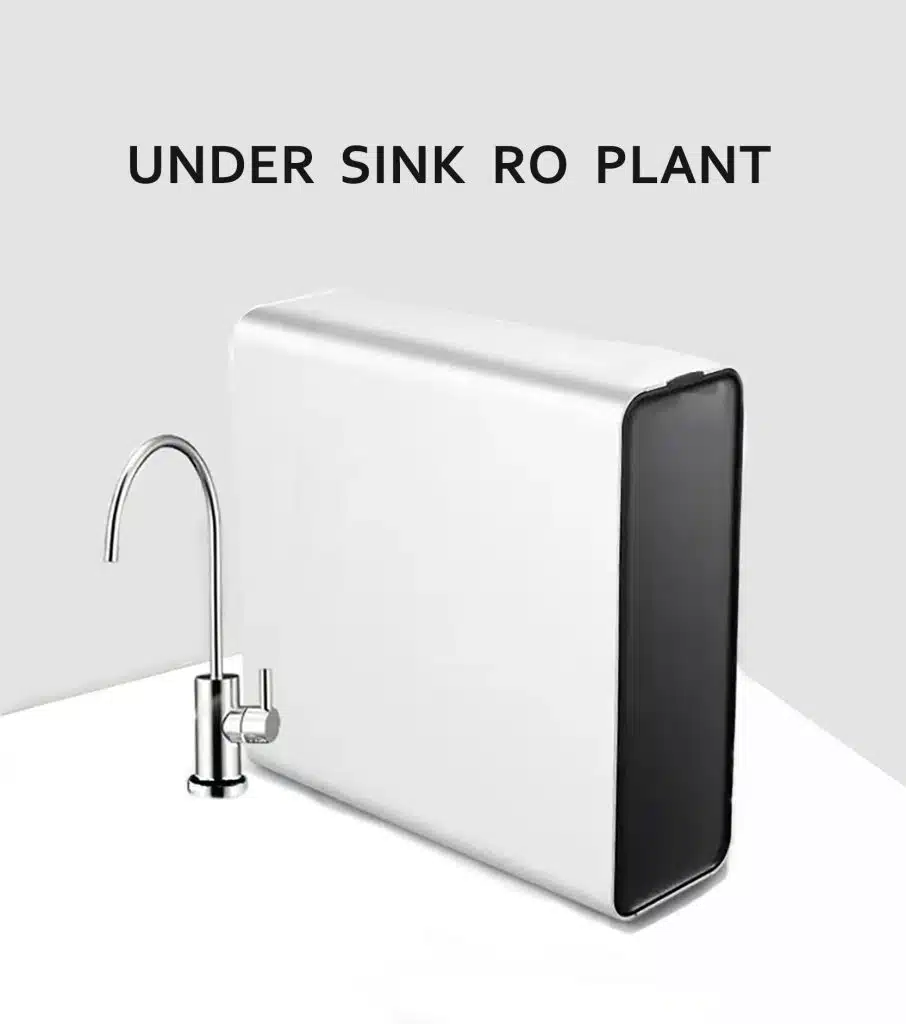 Water Sparks Advanced Technology of American Standard Under Sink RO Plant.  Our under sink RO plant is designed in two filter elements with 4 stages of the filtration process. It can efficiently remove high-hardness water, improving the water quality, and making the water sweeter and clean soft water.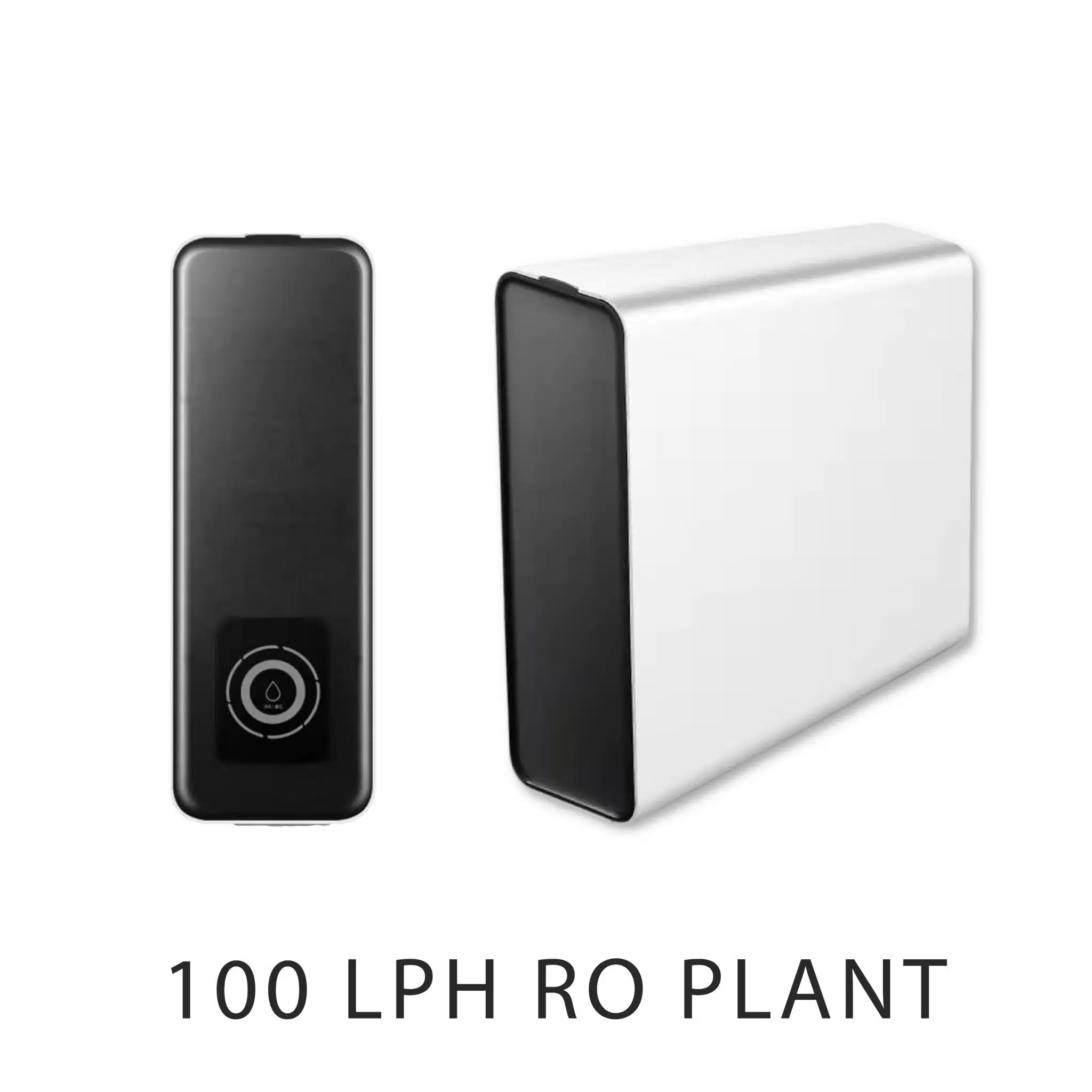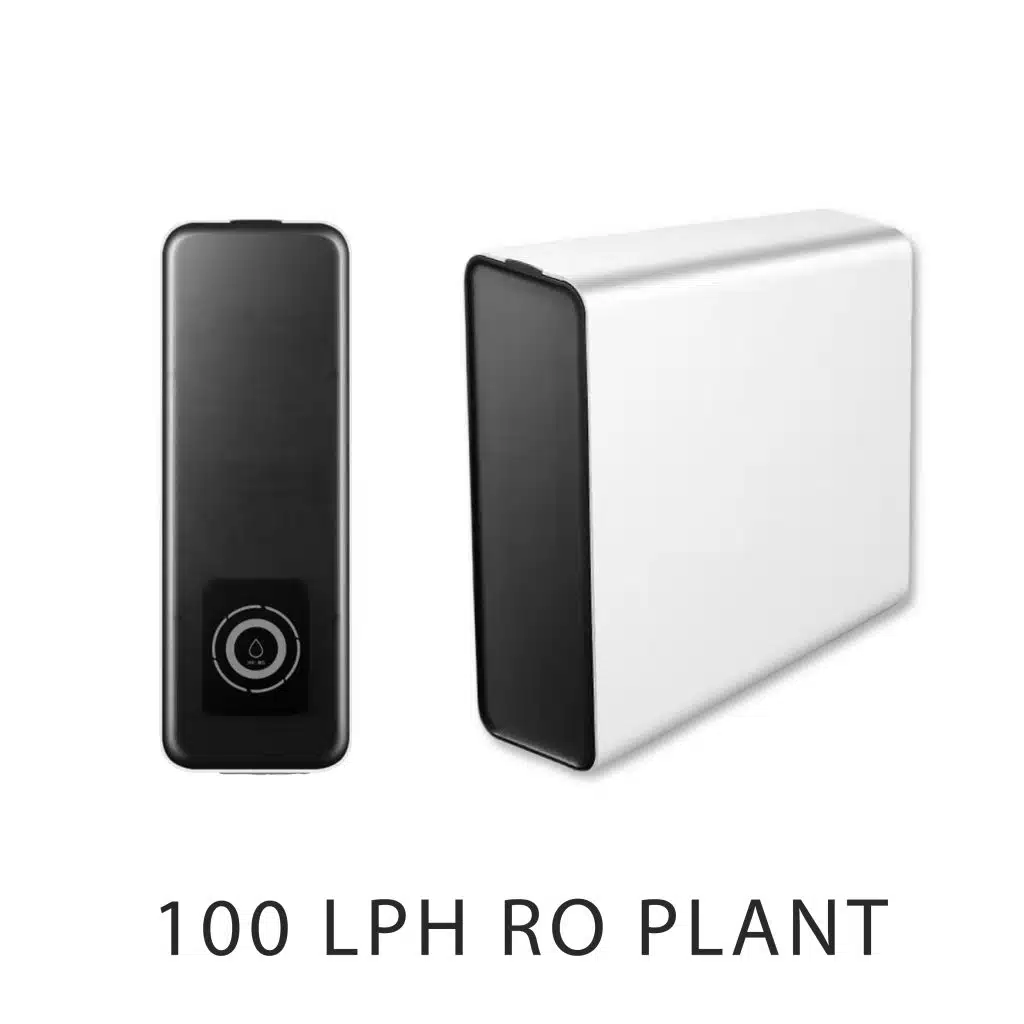 Water Sparks 100 LPH RO Plant is the best solution for hard water problems – Hair fall, skin dryness, hard water scale on taps, glass, appliances, clogging pipelines, and shower heads. 100 LPH RO Plant designed in RO membrane filter that can efficiently remove hardness and get clean RO water System. It is perfect and suitable for the whole house because it generates 100 liters per hour of soft RO water.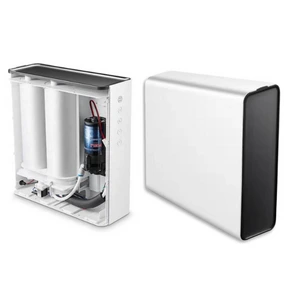 Water Sparks Super Compact High Flow RO plant specially designed for Bathroom. BATHROOM RO PLANT is a new RO filtration system it can consistently remove hard water, and makes the water clean soft water.
Water Sparks Muddy Water Buster ( muddy water filter ) is specially designed for the water problems who facing high turbidity in the water. It removes muddy color and fine sands from the borewell. This muddy water buster treats all types of brown,..
Water Sparks introduces a new RO Plant System for Dishwasher Machine to get Clean Salt Free Water. Dishwasher RO plant – Totally Removes the salts from the water ( high hardness water ).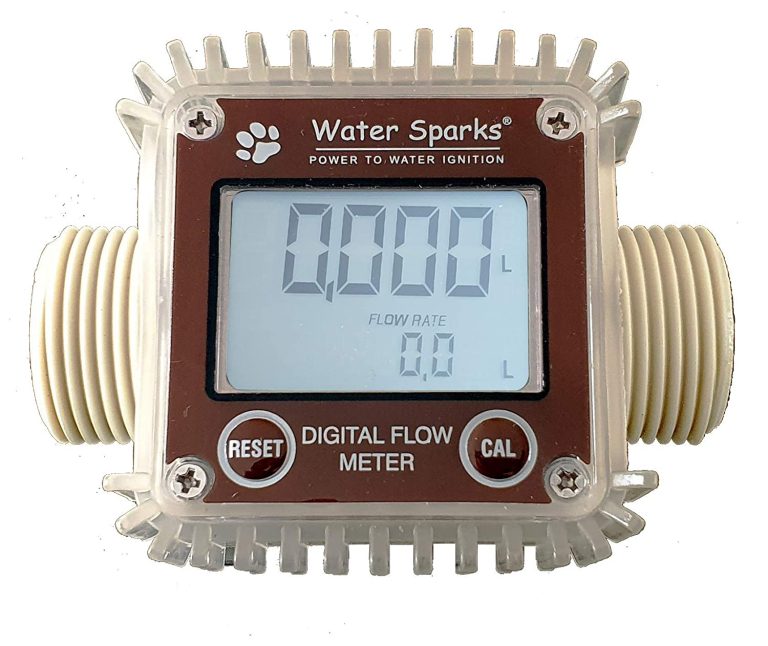 Water Sparks Digital Flow Meter For Water or Fuel or liquid. Will help to Accurately check Water Flow Level.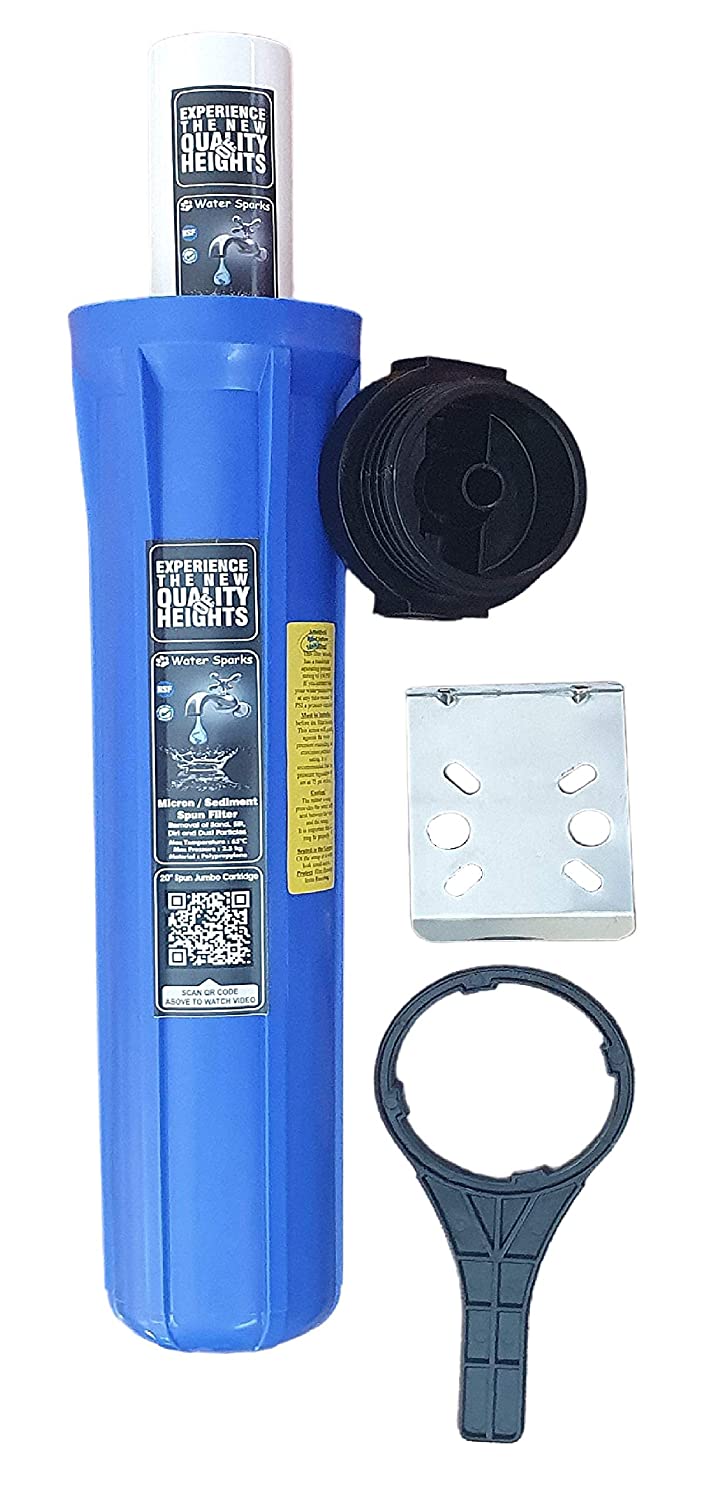 WATER SPARKS® FULL HOUSE FILTER USED TO SOLVE SEDIMENTS IN THE WATER. full house filter available in three sizes – 1/2  HP, 1 HP, 1.5 HP motor pump.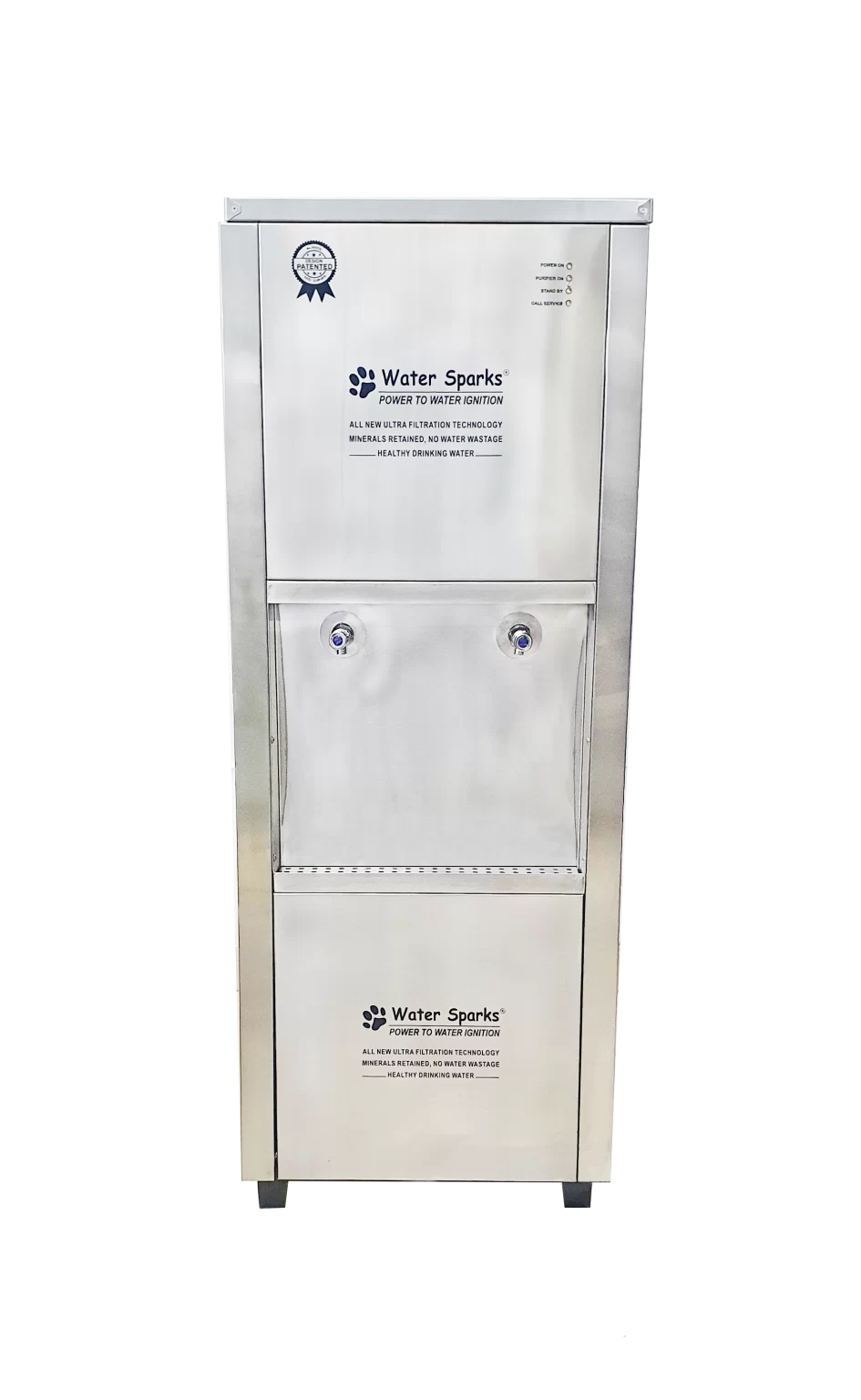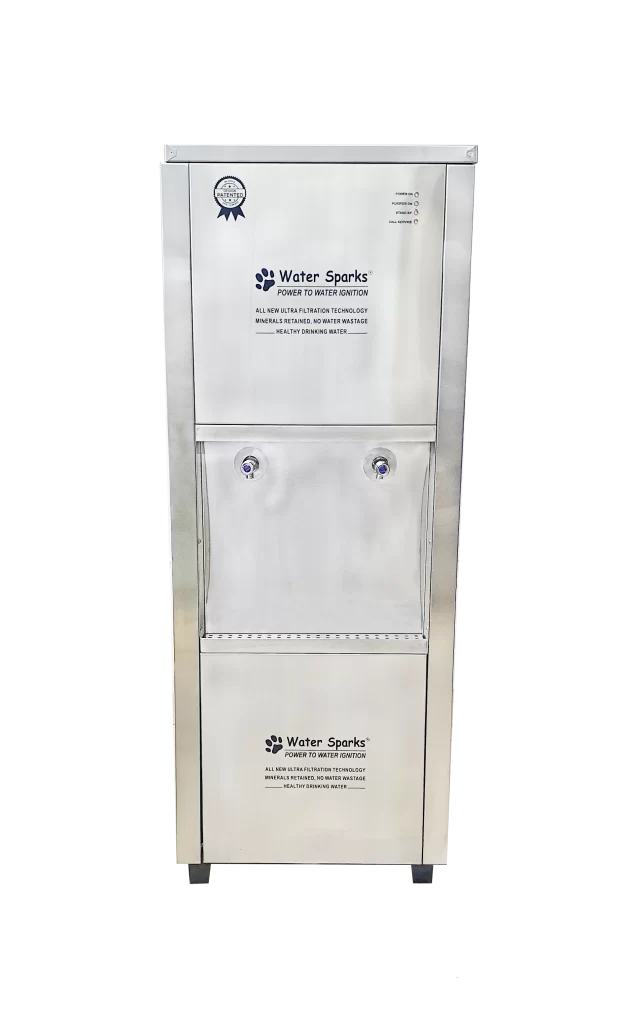 All New Latest Hi – Class, Hi-look Inward Bent Aesthetic Design. Water Sparks® Stainless Steel Water Dispenser for DRINKING WATER SYSTEM inbuilt 100 LPH Reverse Osmosis (RO) Plant or Ultra Filtration System.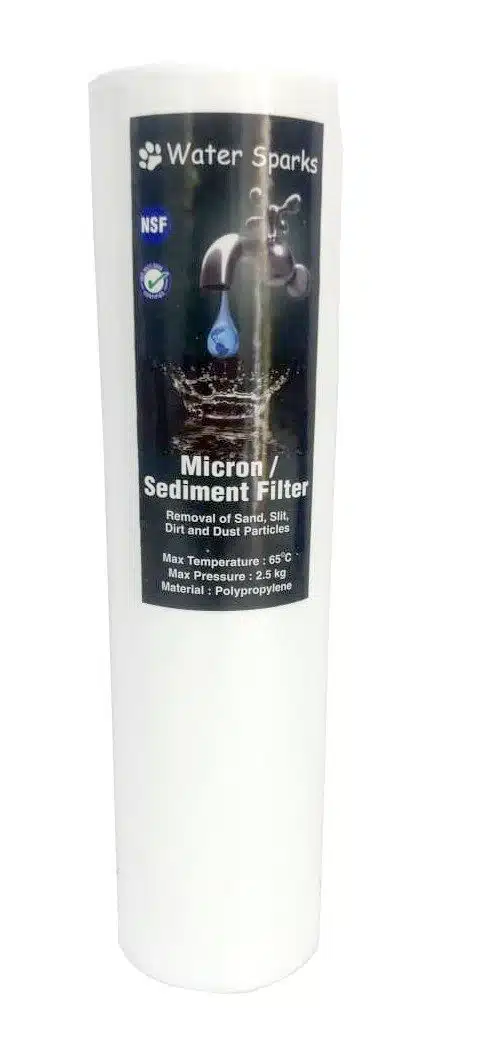 20 inch Jumbo Micron Filter
Water Sparks® 20 inch Jumbo Micron, Sediment, Spun Filter (5M20IJMF,Open type – 5 Micron Rating) Length _ 20 Inches(508mm) / Diameter _ 4.5 Inches( 114.30mm) – SUITABLE FOR WATER SPARKS® FULL HOUSE FILTER FOR 1 HP & 1.5 HP MOTOR PUMP. – For Pack of 2 nos_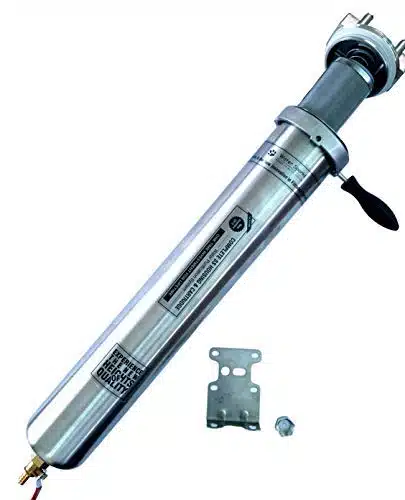 Full House Stainless Steel Filter
Water Sparks Full House Stainless Steel Filter suitable for 1 HP motor pump Complete set with Stainless steel 304 Housing (Motor Pump – 1 HP).